THE BOOK THIEF
BOOK JACKETS
Created three different book jackets for the novel
The Book Thief.
Each cover is a completely different concept from
one another.

BOOK JACKET 1

When Liesel begins to get along with Max, a Jew that her family is protecting, he starts to write stories for her and draws pictures of those stories. These images show how Liesel's life was while Max was living with her. This was a pivotal part in the novel because it was Max that got Liesel to start her own stories.

BOOK JACKET 2
The novel was written in 2005 and the movie adaptation was made in 2013. This cover mixes the contents of the novel, which are the names for each chapter, with the actress Sophie Nélisse, who
plays Liesel in the movie.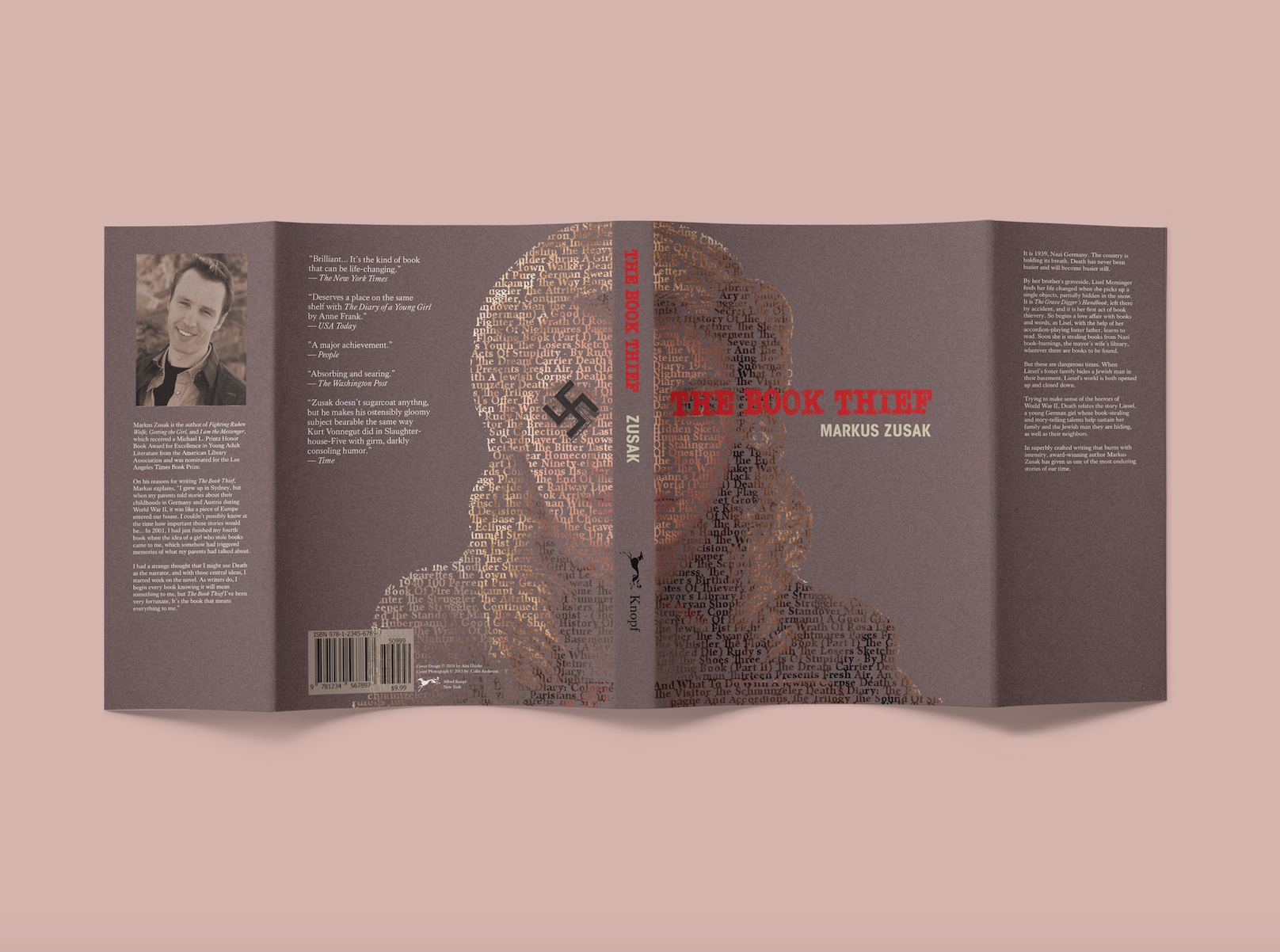 BOOK JACKET 3
"When I recollect her, I see a long list of colors, but it's the three in which I saw her in the flesh that resonate the most. Sometimes I manage to float far above those three moments. I hang suspended, until a septic truth bleeds toward clarity.That's when I see them formulate. THE COLORS RED, WHITE, BLACK. They fall on top of each other. The scribbled signature black, onto the blinding global white, onto the thick soupy red" (14).